The best parks in Richmond, Virginia are the ones that a friendly to families with kids and pets. They are also the ones that provide recreational options for summer activities, provide a perfect spot for a first date, and provide a location for an array of things to do in Richmond. Fortunately, all of the parks in Richmond offer these types of opportunities to visitors.
Battery Park, on DuPont Circle in Richmond, is a place for playing tennis, and it is famous because Arthur Ashe trained at this location. However, the park also has basketball courts and playgrounds for kids. Families also enjoy the horse-shoe pits and swimming pool, both considered wonderful summer activities.
Byrd Park, on South Boulevard Avenue in Richmond, is also one of the best parks in Richmond Virginia, and it is considered the city's most popular. It offers pedal boat rides at Fountain Lake, which could be a nice thing to do on a first date. This park has another lake, called Swan Lake, which is a good place for families to watch the waterfowl and geese. In addition, this park allows pets on leashes.
Forest Hill Park, located on Forest Hill Avenue, is another of the best parks in Richmond. This park is the sight of an old quarry, estate and amusement park, and it has the distinction of having a listing in Virginia's historic registry. Visitors may visit the park's Stone House, which is restored and has picnic areas, play areas for kids, paths and trails, and other attractions. In the winter months, one of the best things to do in Richmond is to use the sledding areas of this popular park.
James River Park System, on Riverside Drive, is actually several parks that follow along the James River in the city. This happens to be a great location because it allows for the park to offer Class 4 white-water rapids, right in the middle of the city. Other features of 550-acre section of land are natural running trails, meadows, woods and islands. Some recreation opportunities include boating, swimming, tubing, kayaking and jogging among others. Of course pet owners are permitted to stroll along with their pets—as long as they are leashed.
Comments
Related Posts in Richmond Recreation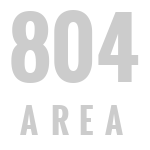 Running Clubs in Richmond, VA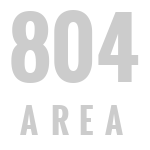 Best parks in Richmond, VA