The many choices among Richmond real estate has apartments in Richmond for young singles, and many great neighborhoods with good schools for families with young students. Some popular restaurants within Richmond are Alley Katz, Aunt Sarah's Pancake House, and Dave & Buster's. Nonstop nightlife spots within Richmond include Visions Dance Club, Barcode, and Paper Moon.
Downtown Richmond is a source of many Federal and State of Virginia government jobs and provides many things to do including shopping, dining, and nightlife. Richmond Virginia apartments abound within walking distance of the Virginia State Capitol and James Center Plaza, in the neighborhoods of Court End, Shockoe Slip, and the River District. The American Civil War Center and the Empire Theater are historic Downtown Richmond attractions.
Richmond, Virginia was one of the first cities to start a public park system, and today has forty parks. The best places to live in Richmond are always close to a public park or recreation facility. Monroe Park borders the Virginia Commonwealth University campus, plus the James River Park System offers several parks with hiking and biking trails. The Lewis Ginter Botanical Garden covers 80 acres in Henrico County, adjacent to Richmond.
Housed in a Georgian Revival style building, the Virginia Museum of Fine Arts is part of the Boulevard Historic District. The historic Church Hill district surrounding St. John's Church is a popular residential neighborhood, with many restored colonial homes.
Some of the best places to shop in Richmond are the suburban shopping malls like the Shops at Willow Lawn, the Chesterfield Towne Center, and Cloverleaf Mall. Among Richmond Virginia apartments popular with students include the Huguenot Apartments, Seven Gables, and Canterbury Square.
Other good places to live in Richmond, Virginia include adjacent Chesterfield County, which has top schools in a suburban setting. Richmond real estate is an easy commute to the Washington DC area, making it an attractive area to those with federal government jobs and their families.
Comments
Related Posts in Richmond Real Estate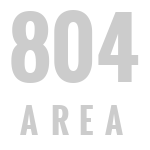 Best Places to Live in Richmond, VA