The state of Virginia has seen an influx of residents over the last twenty years. More people are looking towards southern states such as Virginia for lower property taxes and less crowded living areas. Because many people have chosen to come into the state, especially larger cities, the number of public schools in Richmond Virginia and other larger cities has increased dramatically. Public schools in Richmond, Virginia offer residents choices in high schools, middle schools, grade schools, magnet and charter schools, and Montessori schools. With so many choices, many parents submit opinions and rankings based on the school's ability to meet their child's needs.
With a growing population both in-state and out-of-state residents, elementary school sizes are increasing with each passing year. With a growing focus on early education, grade schools across the Richmond area have been competing with one another as shown by their rankings. One of the top grade schools in the area is Nuckols Farm Elementary in North Richmond. Parents have put Nuckols Elementary School at the top of their list for student preparedness upon graduation.
Middle schools offer their students a number of classes to fit the variety of cultures as well as learning levels one may find in this age group. One of the top rated middle schools in Richmond is Pocahontas Middle School which offers teaching for students in grades six through eight. After middle school, high school prepares students for their roles in the workforce or attendance at a university of private college. Located just outside the River District in Downtown Richmond, Open High School is a top-rated high school in the area with the highest graduation rate in Richmond.
Both charter and magnet schools exist throughout the Richmond School District. Charter and magnet schools offer high achieving individuals a chance to hone their skills in specific areas such as math, science, and performing arts.  Patrick Henry Elementary is currently Richmond's first and only public charter school.  Magnet schools are limited to the high school realm with Henrico High School, Hermitage High School, and Bruton High School being some of the most notable in the Richmond area.
Montessori schools allow students to learn at their own pace although the curriculum may be far more challenging than traditional public schools.  Montessori schools are limited to children in preschool through 5th grade.  A few Richmond Montessori schools worth mention are Central Montessori School, Tuckahoe Montessori School, and Richmond Montessori School.
Whichever route you choose, be sure to search thoroughly, research with diligence, and consider your child's comfort level when searching for that perfect school in Richmond.
Comments
Related Posts in Richmond Education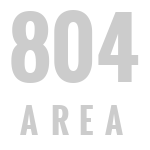 Public Schools in Richmond, VA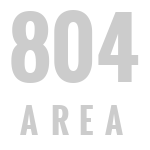 Private Schools in Richmond, VA